Solicitors Negligence
Carruthers Law have over 30 years of experience of dealing with solicitors negligence claims on behalf of clients throughout England and Wales.
Your solicitor may have failed to advise you correctly, comply with an important court deadline or limitation date. They may have failed to attend a court hearing on your behalf or provided you with incorrect advice which you have acted on and as a consequence caused you financial loss.
They may have failed to advise you correctly upon the purchase of a property and once purchase has been completed discover a matter which either affects your plans or has affected the value of the property. Conveyancing negligence accounts for the largest number of negligence claims against solicitors.
You may have instructed a solicitor to advise on a commercial lease and the solicitor has failed to advise you as to terms which are onerous and as such caused you loss.
Why not call us today on 0151 541 2040 or complete our simple enquiry form.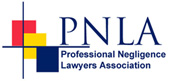 Below are recent cases and helpful articles.
Overview of a typical Litigation claim.
A Guide to bringing a Professional Negligence Claim.
Relief from sanctions post Mitchell
Santander UK Plc v R.A. Legal Solicitors [2014] EWCA Civ 183
E.Surv Ltd v Goldsmith Williams Solicitors [2014]
Solicitors Negligence: Drafting a Will.
Solicitors Negligence claims : Over optimistic advice.
Solicitors Negligence: Boycott – v – Williams (2011)
Solicitors Negligence: Agreeing a fee- Inventors Friend Ltd v Leathes Prior (a firm) [2011] 
Farnon v Devonshires Solicitors (a firm) [2011] EWHC 3167(QB) 
Is a Solicitor under an obligation to review his advice to clients?
Limitation periods : Date of Knowledge
Shepherd Construction Ltd v Pinsent Masons LLP [2012] EWHC 43 (TCC)
Solicitors Negligence: AIB Group (UK) Plc –v- Mark Redler & Co 2012