Solicitors Negligence
Carruthers Law have over 30 years of experience of dealing with solicitors' negligence claims on behalf of clients throughout England and Wales.
When your solicitor gets it wrong they should expect to be held to account. A solicitor has a duty to exercise "reasonable care and skill" when acting for their clients. If they fail to perform to the professional standards required of them which give rise to a mistake that a reasonable professional person working in the same area of law would not have made, this could give rise to a claim against your solicitor if you have suffered financial loss as a result of that mistake. Read more about professional negligence liability in our Guide to Bringing a Professional Negligence Claim.
Our specialist team have extensive experience in acting for claimants as to claims against solicitors and are experts in this field. We are experienced in high value and complex claims on behalf of claimants.
We will guide you through the Pre-action Protocol for Professional Negligence which is a procedure by which a person who alleges professional negligence can raise a claim before commencing court proceedings. Read more about The Professional Negligence Pre-action Protocol.
We always try and promote an early settlement through negotiation or alternative dispute methods such as mediation and arbitration which may be useful to help you reach a settlement. If that's not possible we manage the litigation efficiently and cost effectively to ensure success for our clients at trial. Read more about how court litigation works.
Examples of Solicitors Negligence.
Litigation
Your solicitor may have failed to advise you correctly or undersettled your claim.
Failed to comply with an important court deadline or missed a limitation date so your claim cannot proceed.
They may have failed to attend a court hearing on your behalf or provided you with incorrect advice which you have acted on and as a consequence caused you financial loss.
Failing to bring a claim against all appropriate parties.
Conveyancing / Property

Conveyancing negligence accounts for the largest number of negligence claims against solicitors.
Failed to advise there are no rights of way to access the property or part of it and failing to advise on restrictive access.
Failed to advise that the property does not have planning permission or has onerous planning restrictions.
Failed to advise as to restrictive clauses in residential leases which impact the value or the use of the property.
Failed to ask for building regulation certificates which would have identified defects in the property.
Failed to check plans so a buyer does not secure ownership of part of their property.
Failed to carry out the correct searches or advise you properly on the consequences of the search results.
Commercial
You may have instructed a solicitor to advise on a commercial lease and the solicitor has failed to advise you as to terms which are onerous and as such caused you loss.
Failed to advise properly on assignments of leases.
Failed  to advise properly on rent reviews.
Failed to advise on tax.
Failed to advise on forfeiture.
Failed to advise on termination and renewal of business tenancies.
Failed to advise correctly on planning.
Failed to advise on break clauses.
Wills and Estates 
Failed to advise of the consequences if a person who benefits from the will signs as a witness.
Failed to seek rectification of an incorrect will.
Failed to draft a will properly.
Failed to deal with probate and the estate properly.
Failed to prepare a will promptly and the person making the will dies.
Failed to prepare a will which represents the persons wishes.
Failed to advise on or to take out statutory adverts
Failed to check the will was executed correctly.
Failed to inform the person making the will of the circumstances where a will becomes invalid or obsolete.
Failed to advise correctly as to the effect of marriage or divorce on a will
Failed to warn off or enter a caveat
Failed to advise properly about Inheritance tax, Income tax or Capital Gains tax.
Failed to advise about the correct distribution of an estate or trust.
Employment Law

Your solicitor may have missed the deadline for submitting an unfair dismissal, discrimination or redundancy claim.
Failed  to give the correct advice about the risks of and merits of your case.
Failed to advise on or to claim all heads of loss.
If you believe you have suffered from solicitors negligence, our experienced team will be happy to discuss your claim and advise on whether you may be owed compensation.
For a free, no obligation discussion about making a solicitors negligence claim, why not call us today on 0151 541 2040 or complete our simple enquiry form.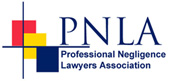 Below are recent cases and helpful articles.
Elliott v Hattens Solicitors (a firm) [2021] EWCA Civ 720
Recent Solicitors Negligence Cases
Overview of a typical Litigation claim.
A Guide to bringing a Professional Negligence Claim.
Deliberate Concealment: Section 32(1)(b) Limitation Act 1980
Relief from sanctions post Mitchell
Santander UK Plc v R.A. Legal Solicitors [2014] EWCA Civ 183
E.Surv Ltd v Goldsmith Williams Solicitors [2014]
Solicitors Negligence: Drafting a Will.
Solicitors Negligence claims : Over optimistic advice.
Solicitors Negligence: Boycott – v – Williams (2011)
Solicitors Negligence: Agreeing a fee- Inventors Friend Ltd v Leathes Prior (a firm) [2011] 
Farnon v Devonshires Solicitors (a firm) [2011] EWHC 3167(QB) 
Is a Solicitor under an obligation to review his advice to clients?
Limitation periods : Date of Knowledge
Shepherd Construction Ltd v Pinsent Masons LLP [2012] EWHC 43 (TCC)
Solicitors Negligence: AIB Group (UK) Plc –v- Mark Redler & Co 2012