Financial Advisor Negligence
Liverpool Solicitors Carruthers Law can assist with your claim against your financial advisor. You may have received negligent advice as a result of financial advisor negligence which has resulted in mis-sold mortgages, equity release negligence, investments in financial products or shares that were unsuitable and as a consequence you have suffered loss.
Whether an Independent financial advisor, bank, Insurance broker, Insurance company or Stockbroker we can advise you as to the best and quickest way of securing compensation.
We will look as to whether or not the product was suitable for you.
Whether or not a  range of products was looked at.
Was there another suitable option available to you, which would have been better?
Was your attitude to risk looked at correctly?
Did the advisor look correctly at your personal circumstances?
Was your financial advisor negligent?
We will guide you through the law of negligence and advise you as to the relevant code of practice and examine whether there was a breach of that code and whether a claim can be made.
We are Lawyer Monthly Professional Negligence Law Firm of the year 2016 for the second year running.
Why not call us today or complete our simple enquiry form.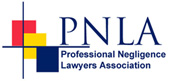 Below are useful links to articles and recent relevant cases.
Financial Services Compensation Scheme
Recent cases.
Adrian Rubenstein v HSBC Bank plc (2011) EWHC 2304 (QB)
Financial Ombudsman Service :AIG Premier Access Bond Enhanced Fund