Accountants Negligence
Liverpool Solicitors Carruthers Law have over 30 years experience of dealing with Accountants Negligence claims. We are Lawyer Monthly Professional Negligence Law Firm of the year 2016 for the second year running.
You could make a claim against an accountant who has not provided the services to you that were of the standards that would be expected of a reasonably competent accountant.
Examples of Accountants Negligence maybe if your accountant has not provided the correct tax advice, missed an important deadline and as a consequence of which you have suffered a loss.
Why not call us today as to your Accountants Negligence claim or complete our simple enquiry form.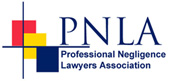 Below are recent cases and helpful articles.
Overview of a typical litigation claim.
A Guide to bringing a Professional Negligence Claim.